For many years the Greater Burgess Community Association has hosted a candidates forum providing our residents the opportunity to listen to brief remarks from each candidate and ask questions. The primary election is June 12th. These are the candidates that have been invited.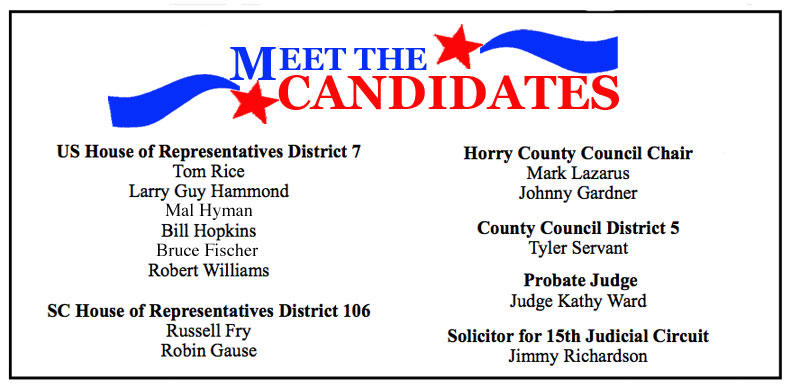 Thursday, June 7, 2018 – 7:00 PM
South Strand Recreation Center
Refreshments will be available.